Testimonials
Carolyn & Will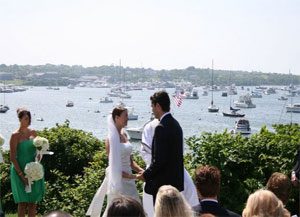 Although we had a destination wedding, we felt very relaxed throughout the entire planning process since we had complete confidence that Sean and Rosalie would handle everything. We were right! Every aspect of our wedding day was perfect! The tent was set up beautifully, the food was amazing, the staff was great, and the view was spectacular.
Kristina & Tim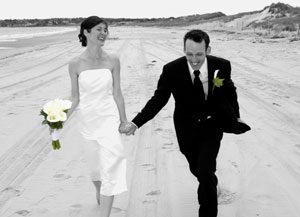 From the beautiful atmosphere to the menu and table settings to the service and accommodations, our wedding day was exquisite. They were amazingly sweet and helpful and made the anticipation of our wedding day joyous and exciting.
Jessica & Richard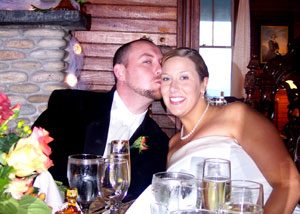 We thoroughly enjoyed every aspect of our stay at The Sullivan House. The hospitality and kindness we were shown by all of you was beyond our expectations. Through all of my many questions and frivolous concerns, Sean always had a calming tone and a brilliant suggestion. Every detail was attended to, and masterfully undertaken.
Meghan & Brian Schnelle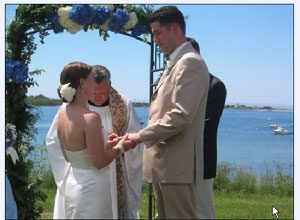 We don't know where to begin in thanking you for make our wedding so wonderful. From day one, you took every vision of ours and made it your priority. You were aware of every detail throughout the entire weekend – and we appreciate it so much!
Sabrina and John Dufour
It's an indescribable feeling when your wedding dreams play out right in front of you. It's almost surreal. Then you add the amazing bunch of new friends we have made, (we truly mean it when we call you our friends) plus the addition of our families spending the week leading up to the wedding with us, and our time on Block Island can only be described as the perfect wedding experience.
Mary & Charles Korchinski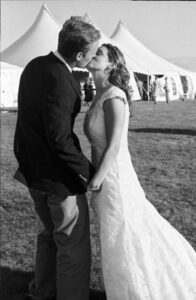 Our wedding reception at the Sullivan House this past August far exceeded our already incredibly high expectations, and we just can't thank you enough. We had initially picked the Sullivan House for the location- since it is by far the most gorgeous spot on Block Island. But it is the staff at The Sullivan House that truly made our wedding the best day of our lives, and the best wedding that many of our guests said they had ever been to.