Block Island is Coastal Living's "Island Crush of the Month."
The Sullivan House is featured as the perfect place to stay for your Block Island getaway.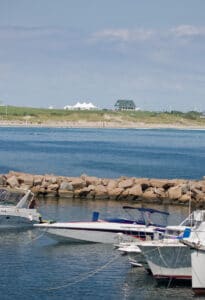 Coastal Living is dishing out the love for our favorite place in the world…Block Island. Check out the print version of Coastal Living magazine on news stands now – or follow the link above.
As Coastal Living points out, Block Island is a special place to relax with family and friends. Our unspoiled beaches and laid-back Island vibe are a world away from the stresses of modern life. At The Sullivan House, we love to see couples and families come together to enjoy nature at its most pristine. Thanks to our location on the magnificent Crescent Beach, there are literally miles of white sandy shoreline at our doorstep.
The Sullivan House is an authentic part of Block Island's charm – a classic Block Island hotel where historic elegance and modern comfort meet. Enjoy the beach, on-site kayaking and biking – or just sit on the porch, listen to the breaking waves, and watch the sun set into the bustling harbor below.